Repair Cafe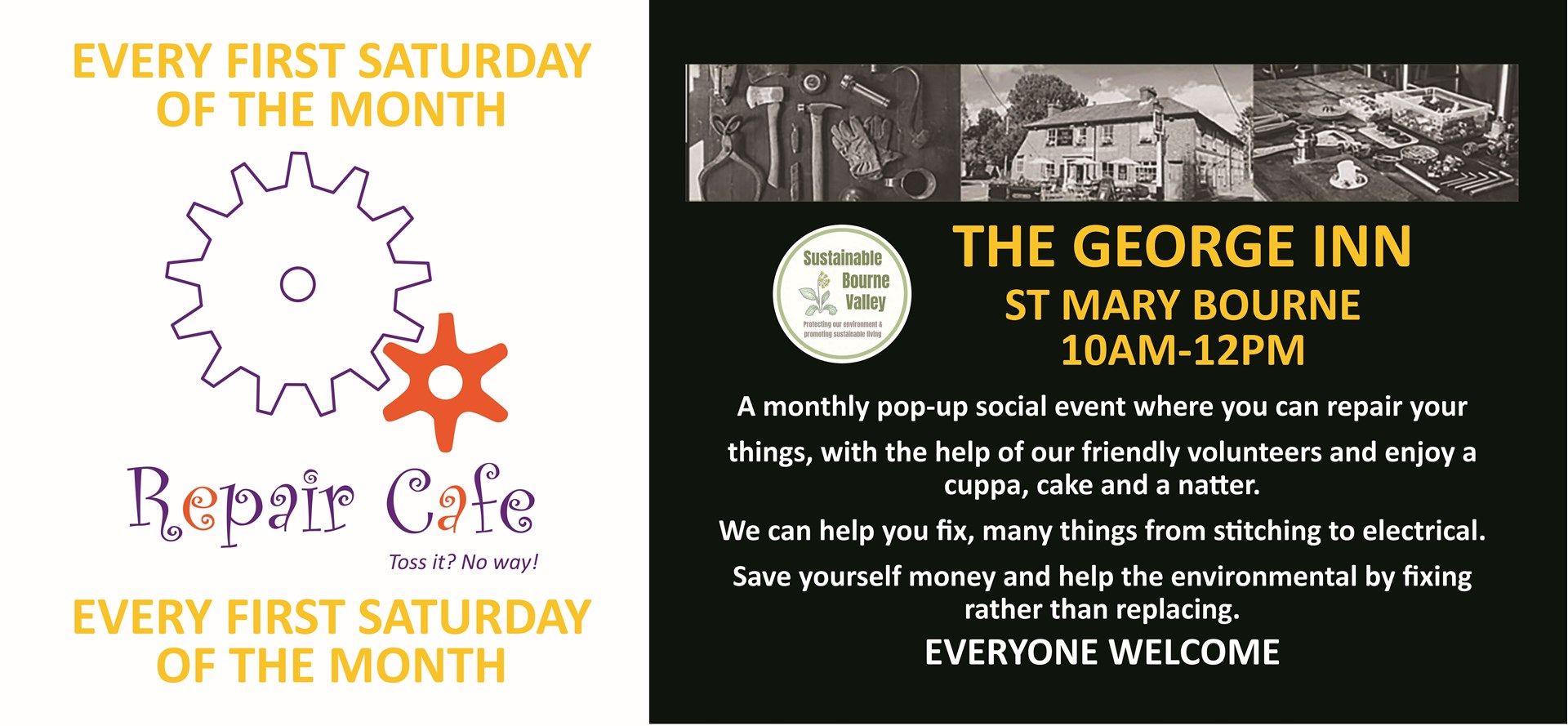 St. Mary Bourne Repair Cafe runs on the first Saturday of each month in the George Inn Pub from 10am until 12 pm.
We can help you repair:
Electrical goods
House hold items
Small clothing mends
Pretty much anything else you can carry in. If you are not sure, just ask.
We won't / can't mend:
Mobile phone and laptop screens
Valuable antiques :-)